CleverTap creates a User Profile for every person who launches your app, or visits your website – whether they're logged in or not. Any action (Event) a user performs in your app or website gets recorded against her profile. In addition, you can store a variety of user properties on each profile representing characteristics of your user. Properties combined with a user's activity gives you a complete view of your customer.
Types of Properties
User properties come in two forms – CleverTap predefined and custom. The CleverTap predefined properties are those that are common across many types of apps and include Name, Date of Birth, Gender, Phone. See complete list. We define these for you as a convenience.
Custom User Properties
Custom Properties take the form of key:value pairs allowing you, for example, to tag power users as "VIPs" or those with food preferences as "Vegetarian." Customer Attributes are extremely flexible and can be used to segment your users, target campaigns and even personalize the message content based on these properties.
On a user profile, the predefined and custom properties can be found here: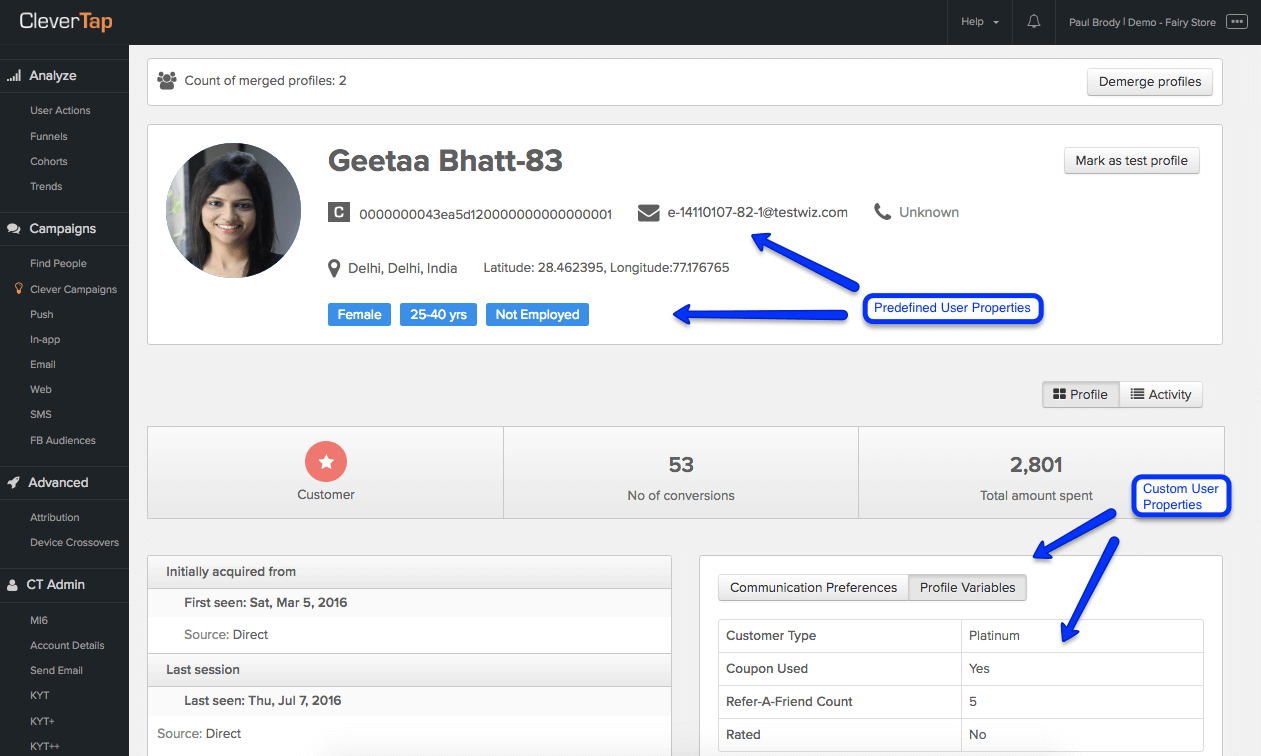 CleverTap lets you store up to 63 custom user properties on each profile in addition to the set of predefined ones. That's a lot! But in case you run out of slots for a new one or just want to clean up ones you don't use anymore, we now support user attribute deletion. Just go to Settings and click on Manage Profile Fields.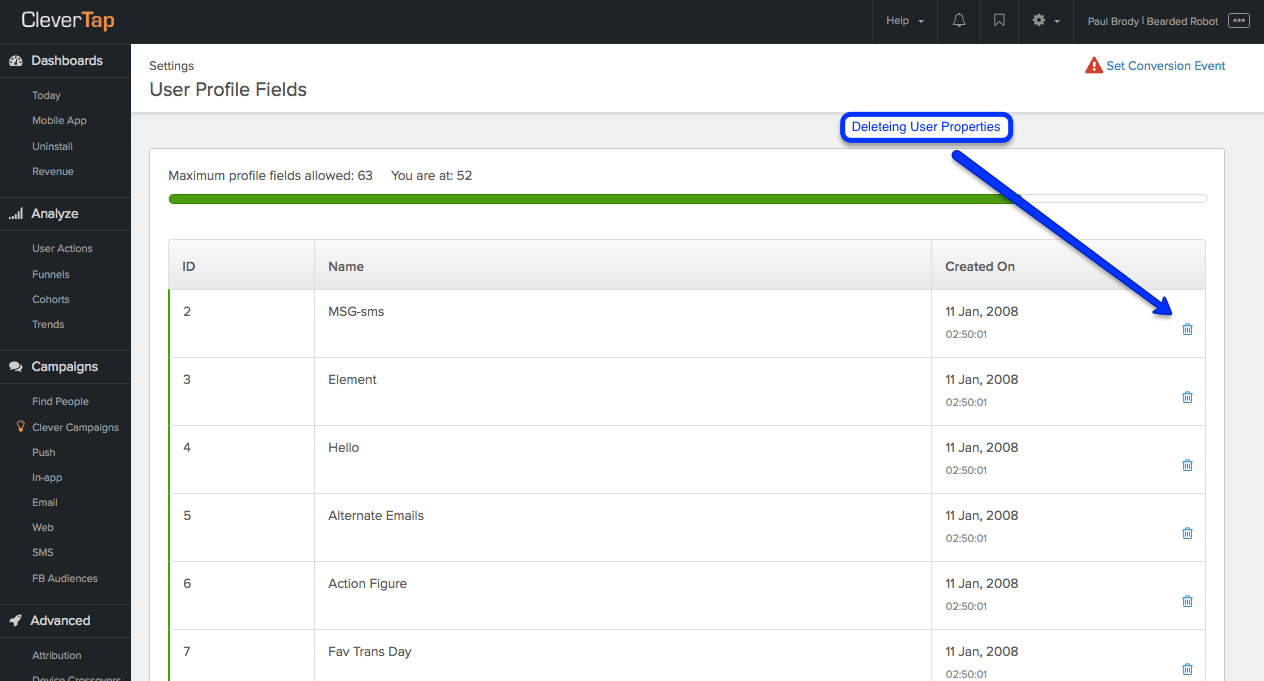 Using Custom Properties for Campaigns
A simple example of using custom user properties is via an engagement campaign. Say you have customers who have transacted < 2 times, 3 to 5 times, 6 to 10 times and > 10 times on your service. You wish to label them Bronze, Silver, Gold and Platinum respectively.
You create a custom user property of the following form:
Customer Type: Bronze, Silver, Gold, Platinum
When a user transacts for the 10th time, you update the "Customer Type" attribute on their profile to "Platinum."
Now you wish to create an automated campaign that gives ONLY your Platinum customers a 25% discount when they have added an item to their shopping cart but don't purchase it within 30 minutes. A generous offer to your most valued users.
Here's how it would look in the CleverTap dashboard:
For this campaign, only users who have the Platinum property on their profile will receive this Push campaign.
Read more about Custom User Properties in our docs.