Retaining users you've acquired is arguably the most critical goal for any app. And driving retention means understanding what specific activities a user does so you can engage them in exactly the right way.
With our latest release you can create user segments specifying independent date ranges for each activity a user performs.
Why does this matter?
Now you can identify, for example, segments of users who were active in the past but not recently…your most valuable users who are now slipping away.
A common example is Frequent Purchasers you haven't Seen Lately – these could be people who bought 4 or 5 times in the past two months but haven't made any purchases in the last week.
Identifying such audiences is crucial for driving retention. These users engaged in your app at one time but have drifted. They are prime candidates for an engagement campaign that might entice them back with a special offer, or simply remind them of the latest features, articles or app updates.
Here's how it works:
Go to Find People in your Dashboard or go directly to set up a  Push, Email or Facebook Audience campaign and build a segment. For example:
Segment:  

Frequent Buyers you haven't seen lately
The Segmentation Builder lets you create a segment based on:

Count of Events  (Charged > 4 times)
Date of Occurrence in absolute time (Between April 1 and May 31)
or Date of Occurrence in relative time (in the Past 7 days)
You can combine activities the user DID do as well as those they DID NOT do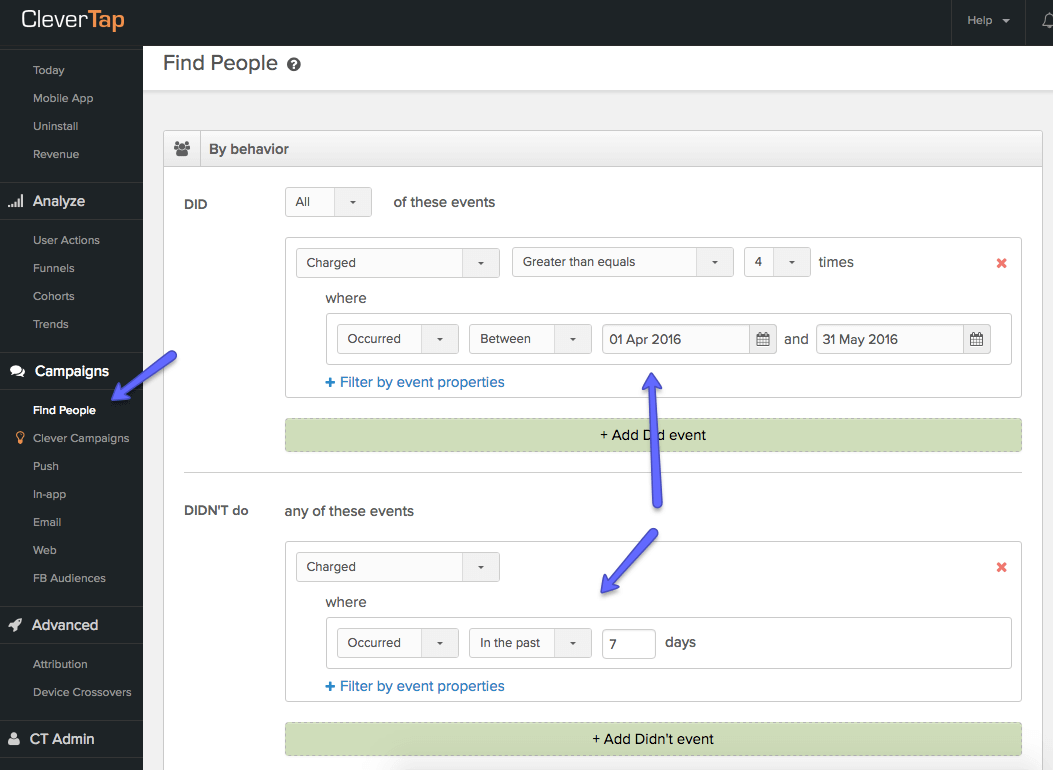 Segment:  

Engaged Users Slipping Away

Launched the App frequently (> 4 times)
Date of Occurrence in absolute time (Between April 1 and April 30)
But Did NOT launch again during (During the month of May)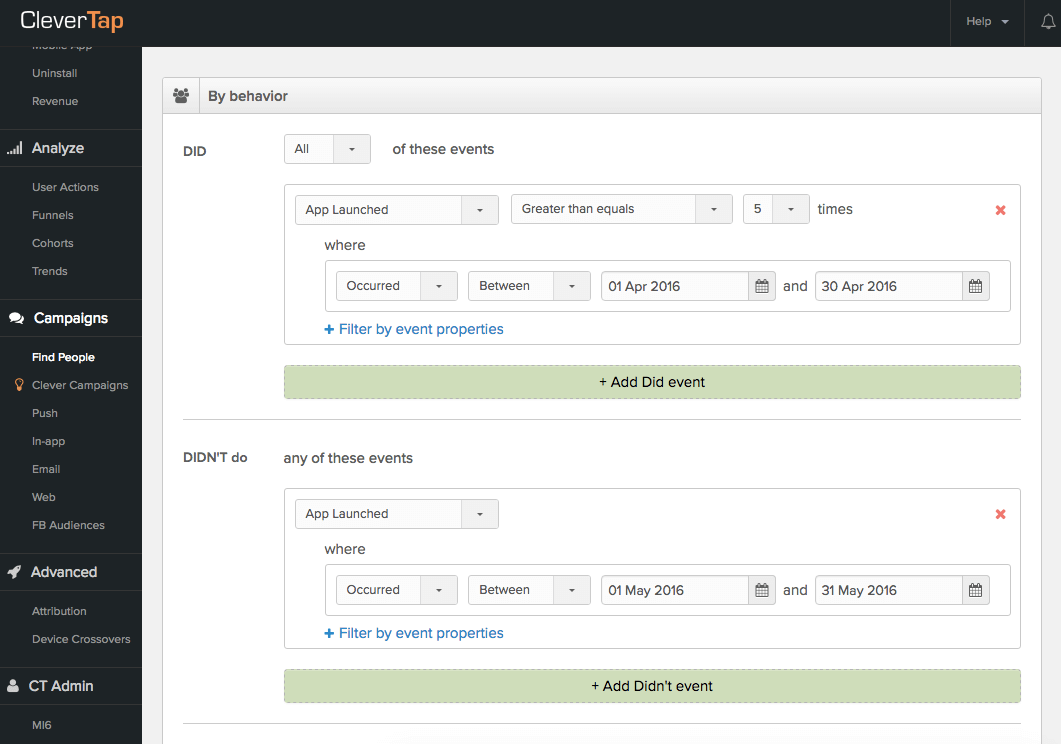 There are tons of useful segments you can create using our Segment Builder. We'll be talking a lot more about these in upcoming posts.
In the meantime – try it out and give us feedback!