When you're assessing usage patterns in your app sometimes it's necessary to see the granular list of users behind a query result so you can analyze individuals or check the list against another source.
Now you can download a CSV file that includes the individual users from from each query result in both User Actions or Find People.
Here's how it works:
Go to User Actions or Find People in the Dashboard
Run a query (for example specify all users who App Launched in the last 30 days and click View Details)
The User Actions – View Details page has a download button next to Users query result.

Click it to initiate the download. You'll be asked what to include in the report 

(user email address, device tokens and profile variables if any).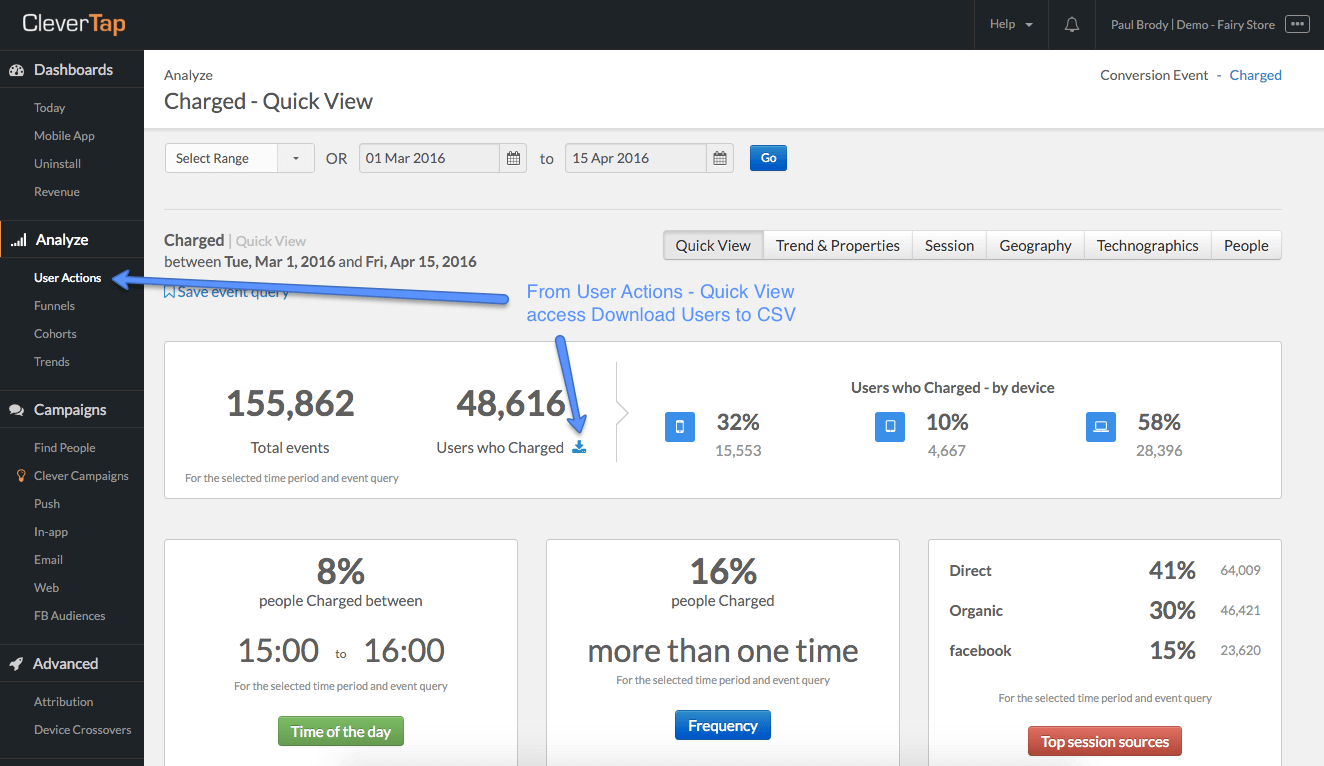 You can also access this feature in Find People: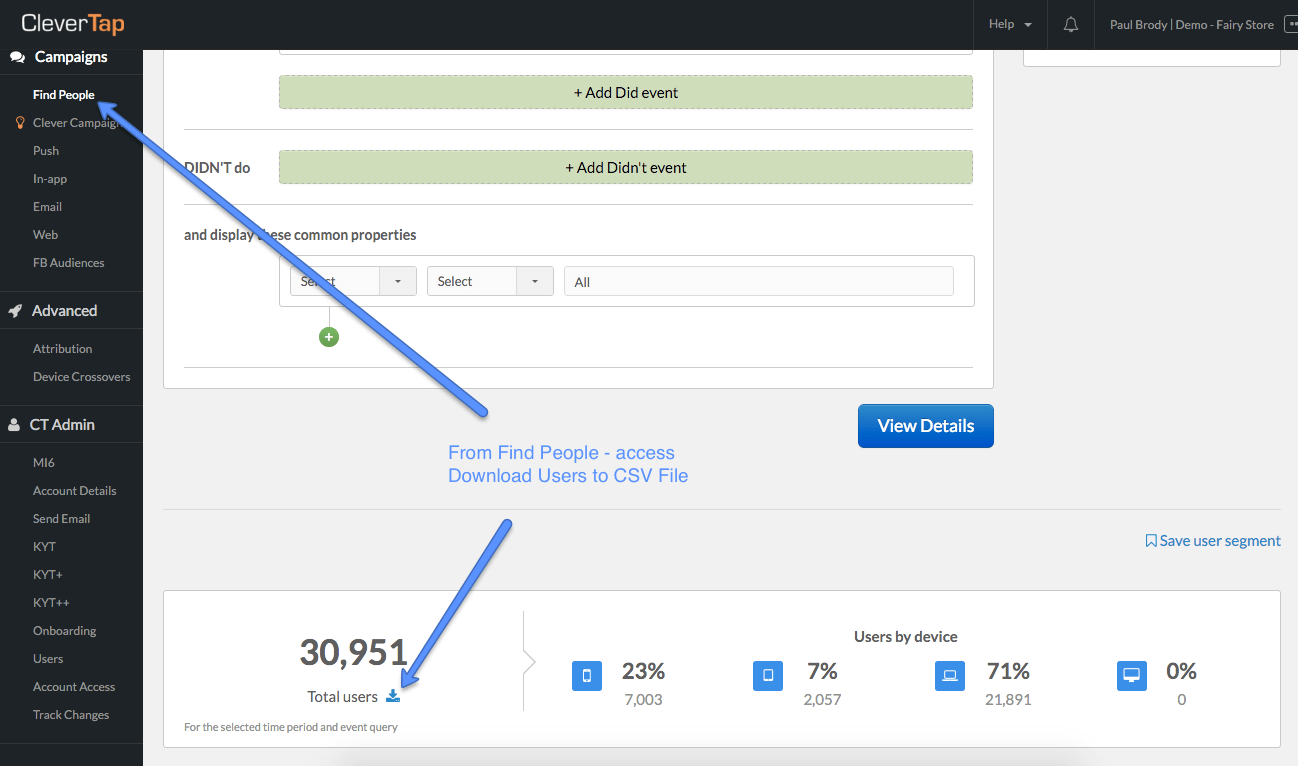 Once you download your CSV file we summarize the Total Users and Selected users based on which download preferences you chose. These number will likely be different. Total Users will always match the query results in Dashboard. Selected Users, however, are the total users that had data for the download preference you chose.
If you checked only the download email box – Selected Users will be those users with an email address in their profile

Final Notes:
Most downloads will complete quickly. For large downloads (tens of thousands or even millions of records) it may take a bit of time to generate the file. We'll send you an email with a link to the file when it's ready and we'll host it in a convenient download center for up to day.
We're restricting access to this feature to Admins and Creators only. Members will see a grayed out option.